JSC "Zavod Uzbekhimmash" took on a new investment project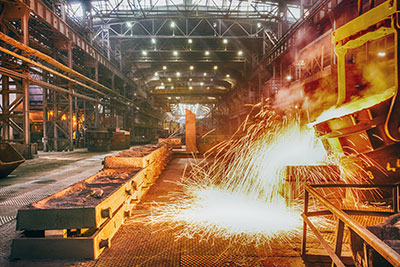 JSC «Zavod Uzbekhimmash» — the leading enterprise in Central Asia. He manufactures pressure vessels and apparatus. Consumers of products are enterprises of chemical, petrochemical industries. This also applies to gas processing and other industries. Previously, the plant has developed a new investment project. It is called «Modernization of foundry production with the construction of the new foundry». The government had already received the approval of the basic technical and economic parameters.
As for the size of investment, there are some numbers. Implementation of the project is estimated at 23.77 million dollars. Purchasing new equipment will cost $ 12.76 million. This amount is included in the total size of the investment. The company will allocate 3.77 million dollars. It is considered its own means. Another $ 20 million will be allocated Ukrprombank. They will be received as borrowed funds. The terms of the loan were not disclosed.
Modernization of foundry production at the plant should be completed by December. Such terms indicated in the decree of the Cabinet of Ministers. The project implementation will allow to increase production capacity. This refers to the per annum. It must be 4 thousand tons of manufactured casting. About 0.5 thousand tons of finished products will be exported. Deliveries will be made in the regions of near and far abroad. While other details and plans for the future are not reported. However, the future of metallurgy of the country will be considered at the forthcoming conference. It is called «the metals Market in Central Asia». The conference will be held in Tashkent in October.