Zhuzhou Smelter Group launched its zinc plant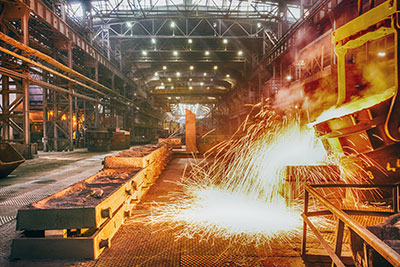 In China earned a new enterprise. We are talking about zinc works company Zhuzhou Smelter Group. He is in the area of copper-zinc-lead complex Shuikoushan. It is in Hunan, in the South-East of the country. The operation was launched the first phase of the plant. It is assumed that the Chinese company Zhuzhou Smelter Group. The factory capacity is 300 thousand tons per year.
The construction of the plant was carried out in the framework of the new program. This program is the transfer of steel capacity. They began to be removed from the city to a new, empty site. This is done for environmental purposes. The transfer contributes to the reduction of environmental pollution. It is known that the environment in China is in big trouble. To eliminate it implemented various activities. Among them are the closure of businesses, reduction or transfer of power.
So in Hunan province were closed some businesses. For example, a closed capacity for the production of zinc. Their performance was 550 thousand tons per year. Also stopped its work capacity for the production of refined lead. They produced 100 thousand tons per year. New facilities in applied cleaning technology. Thus, emissions of sulfur dioxide will be reduced. The reduction will amount to more than 15 thousand tons per year. In addition, will be reduced contamination of water and soil. It is known that they suffer from emissions of heavy metals.
In the Shuikoushan district is another project. It was engaged in the development company China Minmetals. In its implementation plan to make the largest investment in China. The productivity of the enterprise will make 300 thousand tons of copper. The same it will produce zinc per year. Also it will produce lead — 100 thousand tons.