In India may be a new metallurgical plant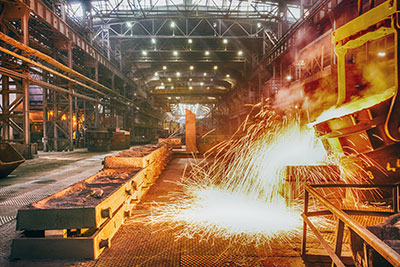 SAIL is a Indian state-owned steel company. The other day she had announced her new proposal. The Chairman of the Board of the company intends to apply to the government of Odisha. The goal of treatment is the selection of the site for construction. So the company wants to build a new steel mill. He will be engaged in production of high quality sheet metal. Plant capacity will be 3 million tons per year.
Earlier, the government of Odisha has identified the site for the Korean Corporation Posco. She planned to build there own steel mill. Its performance was supposed to be 12 million tons. Subsequently, however, the company decided to abandon this project. Therefore, SAIL requested to give this area to her. But there is a caveat. Part of the area promised by the authorities of the Corporation JSW Steel. She also wants to build a metallurgical plant here. Its capacity will be 10 million tons per year.
Tidbit is located near the port of Paradip. More precisely, the distance is 10 km. It is very valuable for the company SAIL. All its existing steel mills located within the state. Because the company has to spend a lot on logistics. At this time many of its competitors have much lower costs. It says the Chairman of the company. Also, SAIL has approached ArcelorMittal. She offered to move quickly to sign a binding agreement. It concerns a joint venture for the production of automotive sheet. This refers to the issue in India. The company wants to begin implementing the project in the near future. More precisely, she wants to start work in January-February of the current year.