Rio Tinto is preparing to put its iron ore asset in the IPO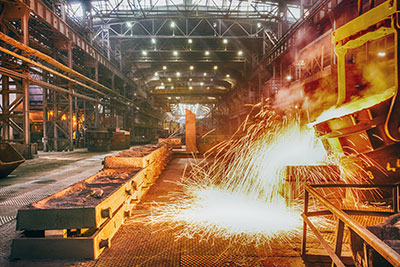 Rio Tinto — the Australian mining Corporation. She was engaged in the preparation of primary offering of shares (IPO) of its iron ore asset. We are talking about iron ore division Iron Ore Company of Canada. Unit is located on the Peninsula of Labrador in North East Canada. From it to the port Labrador city by train. Her length is 418 km. In the port there is the factory of the company. He is engaged in the production of pellets. Its capacity is 12.5 million tons per year.
As for the iron ore division of the company, it produces high-quality ore. It is able to demonstrate the volume at 23 million tonnes. Now 58.7% of the shares belongs to the Corporation Rio Tinto. The remaining 26.2 percent owned by Japan's Mitsubishi Corp. The capitalization of the assets of the Corporation Rio Tinto is estimated at $ 4 billion. So estimated by the Corporation. At the same time from the business completely out she has no plans. About it reported news Agency Reuters.
This is not the first time the company is going to sell some shares of IOC. She's already tried to do it in 2012−2013, But it didn't work out. In addition, the Corporation tried to get out of the Simandou project. It's a bad iron ore project located in Guinea. Australian Corporation tried to sell its share in 2018. But the attempt was not successful, as in the first case. Today iron ore is the most profitable item Rio Tinto. It accounts for a large part of the profits of the company. However, the prospects are not encouraging. The main reason is the behavior of Chinese companies. It is known that China is the largest importer of iron ore in the world. But it has reduced the volume of purchases. According to experts, it will continue to reduce them.