The Indian plant will supply 1 million tons of steel in Indian Railways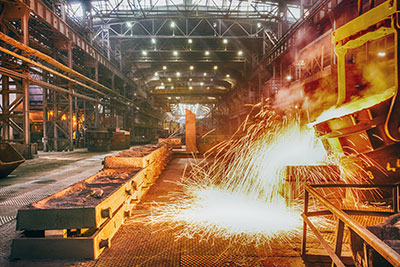 Secretary, Ministry of steel of India visited the factory in Bhilai. The reason for this is a large order received by the company. So metallurgical plant needs to supply 1 million tons of steel. The order was made by the Indian Railways. For the local steel industry is extremely important. According to the Secretary, is of paramount importance for the enterprise. Moreover, the metallurgical plant has already committed itself. Thus, he will have to comply with them. The Secretary stressed that it is impossible to prevent any breakdowns. The order must be executed in the specified quantity within a specified time.
The company was named the flagship of the steel industry of India. It is known that Indian industry has suffered greatly. The reason for that are the us tariffs on steel and aluminum. They were introduced in the U.S. in March 2018. The damage has been done not only India but many other countries. So they had to reconsider ways of marketing their products. India halted imports. She decided to concentrate on the consumption of steel and aluminum. Internal orders enough, and many businesses can stay afloat.
Every Indian metallurgical company is interested in obtaining orders. And, the more, the better. Of course to them is not everything. You must complete them and do it as best as possible. Everything will be done in time, in the right quantity and quality. This will help ensure that the customer can come back. In addition, it can «advertise» vendor colleagues and partners. But also do not forget about the economic situation in the country. It plays a significant role in obtaining orders.