The European Commission extended the investigation on imports of steel products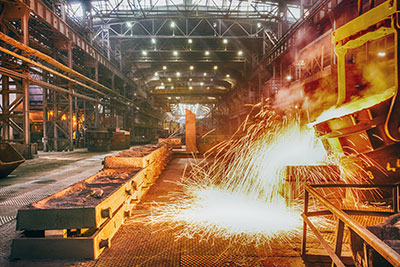 Suppliers of steel products from all over the country were waiting. On 26 March this year the European Commission launched an investigation. It concerned imports of steel products. Then it was reported that it is not to last more than nine months. However, it was much more difficult. The Commission has decided to extend the process. In her opinion, the case could use a clause about «extraordinary circumstances.» This allows to increase the time. Anyway, for two months. Thus, the investigation will last until February 1 next year.
Representatives of the European Commission have repeatedly spoken out about the case. They believe that this trial is really unprecedented scale. The investigation concerned imports of 28 categories of steel products. In addition, he has over 800 stakeholders. It is not quite easy to understand all this.
To date, there are temporary measures. They restrict steel imports. We are talking about quotas. Their size is the average volume of imports over the last three years. In addition, there are duties, whose rate of 25%. They are not «excessive» products. Extended these restrictions until 3 February. Prior to this, the European Commission has a time to finally deal with them. They can introduce permanent restrictions or to abandon them altogether.
The investigation of the European Commission significantly influenced the domestic market. First of all, local companies do not hasten to conclude import contracts. They hid in waiting for the decision of the Commission. In connection with the extension of the investigation, the state of uncertainty also delayed. Today the difficulties experienced suppliers of rebar and wire rod. Quotas for imports of these products exhausted.