The European Commission has developed a new system for regulating steel imports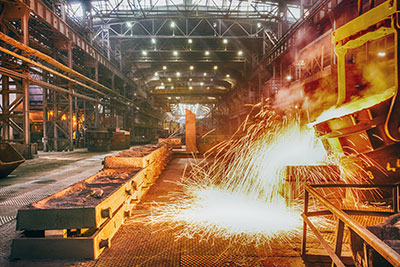 The European Commission has notified the WTO of its decision regarding the quotas. We are talking about the quotas on imports of steel products. They will be installed for supply from specific countries. It States that are considered the largest suppliers of steel products. The only exceptions are supplies of hot-rolled coils. They will spread the current global quota. It applies to all sellers. The new system of regulation of import of steel starts not later than 4 Feb. Its validity is 3 years. The countdown starts from the date of imposition of provisional measures. Recall, they started in July last year.
To calculate the size of the quota for the first year is taken as a certain indicator. This is the average delivery volume for the period 2015−2017 years. To it plus another 5%. Next year the limit will be increased by another 5%. And so every subsequent. Quota-limit on products requiring the payment of a fee. Its size is 25%. For individual States, the quotas will be established quarterly. The same applies to some types of steel products. They will be equal to one-fourth of the annual size. If not dredged, it will continue to operate in the next quarter.
There is another interesting point. It may happen that the country exceeded its annual quota. We are talking about a country for which there is a limit. It is allowed to carry additional supplies. They will be made within not taken out of the global quota. But it can be done only in the last quarter. Hot rolled coil is not under individual quotas for a reason. Their introduction was acknowledged unreasonable. Almost 60% of their imports in the EU has anti-dumping duties.