Bureau Veritas conducted a certified audit of Izhorskiye Zavody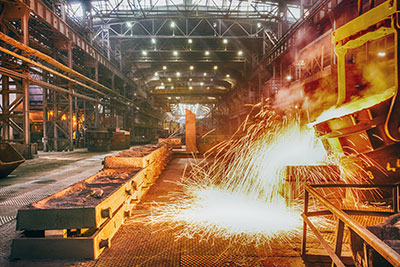 Izhorskie plants are included in the OMZ. The company has conducted a certified audit. Checked the conformity of the quality management System requirements international standard ISO 9001:2015. Implemented a procedure for Bureau Veritas. Is an independent international certification body. It was founded back in 1828 in France.
The standard stipulates requirements in the areas of design, development. Also the list includes fabrication and installation. Special attention is paid to maintenance of vessels and equipment. All this applies to the petrochemical and gas processing industries. Also we are talking about pipelines, pump bodies, containers, etc. They work under pressure in a radioactive environment. In addition, their operation is at elevated temperatures. Checked the equipment used in the design and creation of welded steel structures. They are General purpose.
Izhorskiye Zavody successfully tested. This is the second certificate that the company receives. The first document was received in 1992. Read about the compliance of the quality system international standard ISO 9001. The validity of the new certificate expires on November 26, 2021. Its reception confirms diligent and purposeful activity of the enterprise. It is actively engaged in the maintenance and development of the quality management System. In addition, Izhora plants guarantee high quality products. It is his significant advantage among other companies in the market. It also means that it values its consumers. For the future, the company intends to expand its customer base.