Nigeria will again try to build a metallurgical complex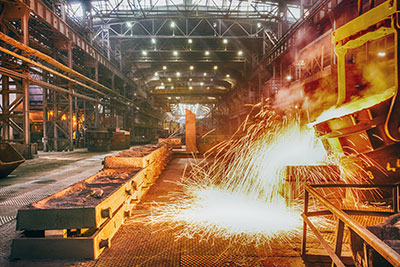 The Ministry of Finance of Nigeria shared fresh information. So in the country then plan to build a steel complex. It is planned to engage African Natural Resources and Mines Limited. This is a private company which is in the Indian capital. The size of the proposed investment is about 600 million dollars. To build a enterprise plan in Kaduna state, in Northern Nigeria.
The company wants to create an integrated production. It will include the extraction and enrichment of raw materials. Also it will be getting reduced iron (DRI). Among other specializations specified melting of steel and production of rolled products. To use local iron ore resources. The project may become the largest investment in the national mining industry. We have in mind for the last two decades. This is explained by the Ministry of Finance.
Nigeria is the most populous African state. In addition, the country is the largest supplier of crude oil. I mean on the continent. The last time the country attempts to diversify the economy. It also seeks to stimulate the development of industrial areas. However, the iron industry has its own difficulties. Because much success has not yet been seen. Steel production is 100 thousand tons per year. Last year the import volume is estimated at more than $ 650 million. Compared to the leading countries-producers of steel, Nigeria is at the bottom. A new project can help to improve the situation. However, it is too early to speak of its success. First we need to implement it all.