European companies ask to extend the import quotas for wire rod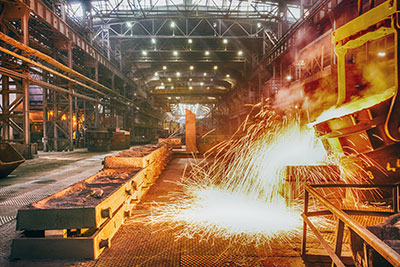 The European Commission has received a serious request. It concerns the extension of duty-free quota on imports of wire rod. She filed a European Association of non-integrated manufacturers of steel wire Eunirpa. It is known that prior to February 3, 2019 is valid for a certain quota. Its size is 1 million tons. However, today it is almost exhausted. For the current year the volume of imports could reach 2.6 million tons.
As reported by Eurofer, the volume of exports totaled 1.83 million tons. This was the figure for the period from January to September. Over the same period last year the result was 20% less. The most imported products from Turkey. Its share in European imports is around 35%. Account for about 50% of supplies from the CIS countries and Switzerland.
The volume of supply of wire rod is restricted. And, as in the EU and beyond. This was stated by the producers of the wire. Earlier this year, was introduced to the American steel tariffs. It was assumed that deliveries will be redirected. We are talking about products from Mexico, Japan, Brazil and Canada. She had to go to European countries. But the desired volume was obtained.
Van Merksteijn International is the largest European manufacturer of hardware products. The company is based in the Netherlands. In November, she made a serious statement. So it will have to suspend one of its subsidiaries. Stop have at the end of this year. The reason for this is that she has exhausted the quota. To avoid this, you need to expand the size of the quota on imports of wire rod. This will allow the company and many other businesses continue to work. The decision rests with the European Commission.