The volume of Chinese exports of steel and ore imports in November fell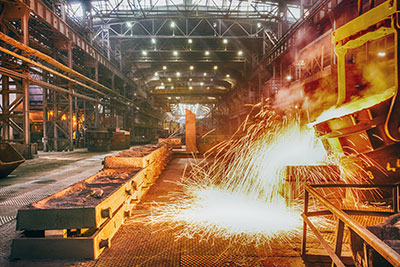 Chinese consultancy Mysteel company has shared fresh information. Data was received from the Customs service of China. So in November reduced the volume of Chinese steel exports. In quantitative terms, it amounted to 5.3 million tons. Compared to October, dropped by 3.7%.
At the end of 11 months was exported 63,8 million tons of steel. This is 8.6% less than the same period last year. In November, steel products fell. It made her more attractive. Because the volume of Chinese exports of steel products will grow in the near future.
Also reduced the import of iron ore. It amounted to 86.25 million tons. This is 2.4% less than in October. Compared to November, the rate is less than 8.8%. For the period January-November, China imported 977,89 million tons. It is also less than it was last year. The difference was 1.4%.
Your opinion about import shared analyst Huatai Futures. Zhao Yu said that local companies have less to buy iron ore. This refers to outside suppliers. Iron ore is quite expensive than steel products. Because companies buy raw materials, which is stored in port warehouses. In December, the volume of these stocks have declined significantly. They were made for at least the last year.
Mysteel has also led other data. They relate to download the blast furnace facilities. Its level in national steel industry has declined substantially. However, as of last Friday he made 65,88%. The figure exceeded last year by 3.86 p. p. as the demand for imported iron ore, it will small. But experts believe that it will be different stability and sustainability.