In Bolivia the first country ironworks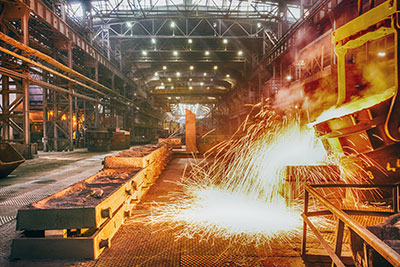 The Minister of mines has shared the good news. It is reported by the S&P Global Platts. So the country will build the first metallurgical plant. It will be located near deposits of iron ore Mutun. It is located in the province of Santa Cruz. Construction work has already started. Site preparation provides the Chinese company Sinosteel Equipment. It started back in June of this year.
Preparatory work preceded the signing of the agreement. According to the document, the Bolivian government received a soft loan. It was issued to Export-Import Bank of China. The size of the loan amounted to 396 million dollars. We know that to begin to implement the project going for a long time. However, in the process of preparing some difficulty. First of all, it was necessary to solve the administrative and bureaucratic issues. They were caused by the demands of the Chinese Bank. However, all the points have been settled, the implementation process started.
Presumably the enterprise will be constructed within 30 months. Construction is scheduled for completion by mid 2021. First place is estimated at 546 million dollars. It will be built processing plant. The total capacity of 650 thousand tons of iron ore concentrate per year. You will also build a plant for the production of pellets. Will create the module DRI 250 thousand tons of recovered iron. In addition, the furnace. Finally, will be erected a rolling mill. Its capacity will be 190 thousand of long products per year.
Over time, will be carried out the construction of a second steelmaking shop. We will also create a hot rolling mill of 450 thousand tons. This will be the second turn. The third stage involves increasing the capacity of the enterprise on high-quality hire.