End of November the global steel market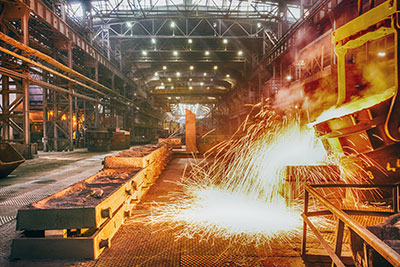 For the fourth month in a row in the global steel market prices fall. It started back in August and steadily continues. Average decline for this period was 20%. In November they have reached their minimum. So the previous lowest result was recorded in July 2017. The reason for this negative situation was the imbalance between supply and demand. The volume of supply was excessive. The significant demand is not observed. Earlier the situation was saved by Chinese steelmakers. Now, however, they also reduced consumption.
In October, China experienced a certain stability. In November, suddenly came the fall. First, in terms of spot prices for hot rolled coil. The same applies to the valve. Product prices upuli for 70−110 dollars per ton. At the end of the month, Chinese steelmakers have started to offer billet to foreign customers. They did it for a very low price. But in the end the situation is not changed. The situation is significantly changed only by production volumes.
Vietnam suffered due to us steel tariffs. In addition, my part has made a negative anti-dumping. Local companies have less to export cold-rolled coils and galvanized steel. They also were forced to reduce purchases of tackle. Korea reduced the production of pipes. Moreover, the volume has decreased by almost two times. The reason for this was the exhaustion of the quotas on exports to the American market. The final problem for Asia market additional supplies of steel sheet products. She was imported from CIS countries. Early products were delivered to Turkey. However, there is now a crisis. Because the direction of the supply has changed.