Societe Miniere de Boke implementing a new project in Guinea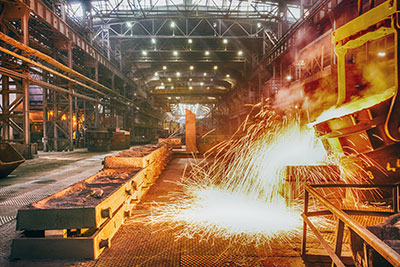 Societe Miniere de Boke is a joint venture. It belongs to the Chinese company Shandong Weiqiao and Singapore Winning Shipping. It also involved logistics group UMS International. 10% belongs to the government of Guinea. The company announced the implementation of a new major project on Guinean territory. It is the development of a new bauxite mines. According to plan it will be operational in 2022. In the first year the volume of production should reach 1 million tons. By 2024, the figure is going to increase to 30 million tons.
Company Societe Miniere de Boke will deal with the processing of this raw material. It is planned to build alumina plant. Its performance should reach 1 million tons per year. It will cost the company about 700−900 million dollars. The plant will be commissioned also in 2022. By this time, it is also planned to create the necessary supporting infrastructure. First of all, will be held railway line. Her length is 135 km will Also be built as a river port. It all will be allocated 1.2 billion dollars.
The new complex will produce bauxite and alumina. Deliveries will mainly be carried out in China. In 2017 in China was imported 68.6 million tonnes of bauxite. 40% of this is accounted for by imports from Guinea. Such data are cited by Bloomberg Intelligence. Next year, imports could grow significantly. This will be possible thanks to the operation of new production capacity of bauxite. Presumably, the creation of a new complex will cost approximately $ 3 billion. This will be one of the largest projects on the territory of Guinea. In addition, he will be one of the most expensive.