At the Cherepovets metallurgical plant had a major overhaul of blast furnace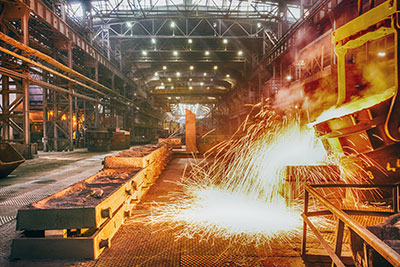 Cherepovets steel mill belongs to the division «Severstal Russian steel». This is one of the largest integrated plants for the production of steel. This refers to in the world. Its blast furnace No. 2 was overhauled the second category. Currently, all work has been completed.
Blast furnaces are included in the first link of the technological chain. Modernization and updating is a priority for the company. This helps to ensure the efficient operation of the plant.
In the course of the overhaul restored the design parameters of the furnace. It contributed about 1.3 billion. Due to repair work the unit can stably operate the next 10 years. This was reported by General Director of «Severstal Russian steel».
The overhaul was carried out 37 days. This was done by the specialists of the Center «Domnaremont». There were also involved representatives of service production at the refractory Center «Promservis». The process involved specialists of the Department of major repairs of blast furnaces division.
First of all, I replaced the cooling system and the boot device. Also replaced was subjected to the mechanical equipment of the blast furnace complex. Then, we have upgraded the lining of the furnace, air heaters and mine.
After that, it installed the new equipment. We are talking about that is used for opening and closing the notches. The dome of the blast furnace was installed on the new. This device with two cones. Through him in the furnace charge materials are loaded. Every day in the process of reconstruction was attended by about 280 specialists. The young were assisted by experienced trainers of the center «Domnaremont».