Chinese steel exports in October fell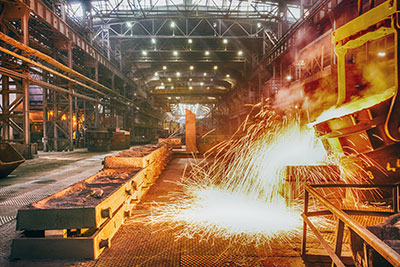 The PRC customs provided data for October. So there is a reduction in Chinese steel exports. It amounted to 5,245 million tons. Thus, it is 5.3% more than in October last year. However, compared to September 2018 he became less. The difference of 700 thousand tons. Over the past ten months, the export volume equal 58,41 million tons. It decreased by 9.3% compared to the same period. Imports, in turn, increased slightly. The growth amounted to 1.3% compared to last year. Its volume is equal to 11.1 million tons.
The reduction of exports due to fierce competition. Reported by Richard Lee, an analyst with the Beijing branch of CRU. It's a British consulting company. Chinese products on the market of South-East Asia is one of the most expensive. However, she enjoys decent demand. But she has to compete with others. In the domestic market there is a favorable conjuncture. Because many Chinese steel companies decided to cut exports. They decided to make a bet on sale to customers from the domestic market.
Iron ore in October were imported to 88.4 million tons. Compared with September, the index dropped by 5.4%. However, it increased by 11.2% compared to last year. For ten months in China was imported 861,6 thousand tons. This was 0.6% less than last year's same period. According to analysts, Chinese companies have less to purchase foreign raw materials. A similar situation is observed in the last few weeks. This is due to the depreciation of the local currency. Chinese steelmakers acquire the materials found in warehouses in Chinese ports. This situation may persist in the current month.