Optimization of procurement Norilsk Nickel is highly appreciated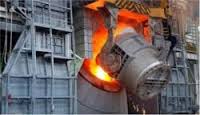 The company Norilsk Nickel has managed to optimize its procurement activities. For this he was highly appreciated at the contest «Leader of competitive procurement». The optimization process began with the company in 2014. Improved procurement function Norilsk Nickel should facilitate all the activities of the enterprise. This should also enhance the efficiency of its functioning. It has managed to achieve its objectives by the end of 2016.
According to the presented data, the cost of equipment and materials decreased by 5%. The purchasing volume from one supplier, fell by almost 10 times. Control system of relations with suppliers has become automated. For its operation platform is used by SAP SRM. Because of this purchasing process has become more transparent.
Activities of Norilsk Nickel is characterized by multidirectionality. Also, its plants occupy large areas in different parts of the country. On this basis, to manage your purchases quite difficult. They use 48 United categories. Equipment for General industrial use is 200 subcategories.
Projects for which it is procured, are diverse. Among them, the construction of Bystrinsky mining and processing plant. Also carried out the modernization of the airport of Norilsk. In addition, Norilsk Nickel is involved in the laying of fiber-optic communication lines. They pass between the New Urengoy and Norilsk. The company has its own fleet. It is necessary, as the supply occurs by river and sea routes. The optimization of all processes contributes to the improvement of the activities of a large enterprise.