In the United States stopped the investigation on the titanium sponge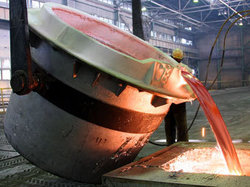 ITC, it is also the us international trade Commission, halted an anti-dumping investigation. We are talking about importing Japanese and Kazakh titanium sponge. The Commission concluded that the importation of these products does not harm the company Timet. It is the only national producer of titanium sponge. Most likely, the ITC will publish the reasons for its decision towards the end of October. After this reason, a national manufacturer will receive the requests for appeal.
According to statistics, imports of titanium sponge to the United States for this year has increased significantly. Japanese delivery in the 1st quarter was increased by 38% compared to the same period of 2016. Significantly increased the volume of products supplied from Kazakhstan, although started such growth from a low base.
As for the current situation, consideration of sanctions began after the filing of a claim by Timet in the Ministry of Commerce. The company assessed the dumping margins for Japan and Kazakhstan. In the latter case, there have been accusations of illegal subsidies received from the state. Before filing a claim, the company produced its own investigation. It was noted that Japan in the production of titanium products focuses its own activities on the US market. The sector accounts for over 93% of exports from this country.
In mid-September Timet claimed that due to unfair competition in the summer of last year I was stopped the plant, which produces titanium sponge. It was about Allegheny Technologies. Then the representatives of the Timet, stated that in the absence of protection measures they have to follow the example. It remains to be seen how the company will do now, when the investigation was terminated.