At Central Asia Metals buys Lynx Resources Limited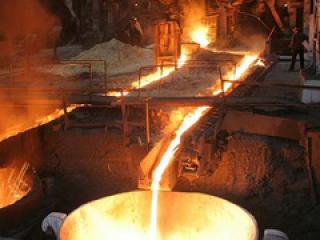 Plans hydrometallurgical complex of Central Asia Metals — the acquisition of a 100% Lynx Resources Limited. This manufacturer zinc belongs to SASA mine is located in Macedonia. It is focused on the extraction of zinc-lead-silver material. The cost of the transaction is 402,5 million dollars. The acquisition is performed in the framework of diversification of business Central Asia Metals. As a result of the announcement of the purchase of one of the major shareholders CAML was going to donate 50% of its own shares. It is about 9.5% of the company which will be acquired is part of the SASA.
In order to implement the transaction, CAML sent it to the platform AIM LME ordinary shares. Their cost amounted to 186,6 million dollars. Of proceeds of $ 153.5 million have posted on the stock exchange new shares. 33.1 million dollars was obtained due to the location of the existing shares. The thus-obtained funds the company intends to invest in the part of the intended acquisition of Lynx Resources Limited. According to preliminary assumptions, the transaction will be closed in the fourth quarter of this year. CAML representatives are sure that development of own activities of this acquisition is perfect. Earlier the company had considered more than 100 options for diversification of assets.
If we talk about the possibilities of SASA, in the first half of this year, the field produced 391000 tons of raw materials. This period was produced 10,700 tons of zinc concentrate. The performance is concentrate of lead amounted to 14900 tons. If we consider the project on the level of EBITDA, it is 61%. CAML operates since 2012, developing dumps field Konyrat. The company also owns molybdenum and gold project implemented in Mongolia. In Chile the company owns a coppermine.