Malaysia has levied duties on stainless steel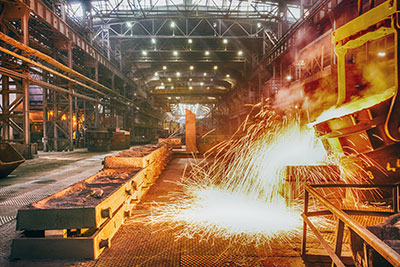 In Malaysia, the Ministry of trade and industry it was decided to introduce new taxes. We are talking about the preliminary anti-dumping duties. They cover cold rolled products of stainless steel. Producers in respect of products which are applied duties — China, South Korea, Taiwan and Thailand. The validity of the fees is 120 days. The inception was October 12. Anti-dumping investigation was launched in mid-may of this year. The initiator was the national company Bahru Stainless.
For Chinese manufacturers, the tax will reach to 23.95%. There is one exception. They became company Shanxi Taigang Stainless Steel Co. The size of the imposed duty is 14,64%. The level of fees for manufacturers of Taiwan ranges from 13.77% to for 52.17%. Very unlucky producers of Thailand, because they have been assigned the highest taxes. The exception is Posco-Thainox with the rate 111,61%. Rate are 24.88% of designated subsidiaries of Korean Posco. Factories Corporation located in the territory of Korea, the tolls will not pay. The fact that the investigation against her was stopped. Also suspended review of the activities of companies Hyundai BNG Steel, Hyundai Steel. The rest of the Korean companies supplying stainless steel cold rolled, to a duty of 7.27%.
Meanwhile, the company from China Xinwuan Hebei Steel Group plans to build in Malaysia and steel manufacturing. The volume of investments will make about $ 3 billion. The construction will be carried out in Sarawak. The project plans to support the government of Malaysia. For its part, is planning the construction of the industrial Park.