Began the final stage of the project KUMZ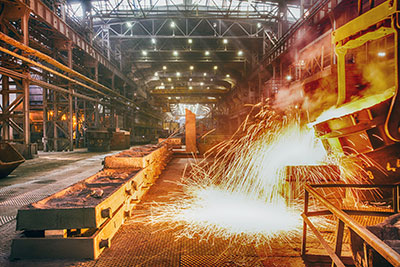 Kamensk-Uralsky metallurgical plant has launched the final stage of implementation second stage of rolling complex. The summer period was associated with the solution of questions concerning the adjustment of control systems. It was about rolling capacity, thermal processing, electrical manufacturing equipment. The urgent tasks of the specialists of the plant have decided with the help of equipment suppliers. Joint efforts they managed to solve tasks in real time. Today actively implemented stages of the program for commissioning works. This same list includes acceptance tests.
Over and commissioning processes of the milling Assembly, the milling of ingots. Held his training to the test by receiving and delivering the bars. The first batch of products were sent to the site supply for heating before carrying out hot rolling. Commissioning work is carried out and in relation to the furnace heating of ingots. At this time, the testing of new equipment is under load.
In the area of hot rolling end Assembly processes. In parallel, a certain piece of equipment is subjected to cold commissioning. In the process of conducting testing mechanisms shall be without load. Also conducted on site simulation of hire. The process was to involve all system control equipment installed on the hot rolling mill, including the flow of the emulsion. Commissioning works are carried out on line trimming, on a plot of continuous heat treatment. Also start-up processes occur in the zone of development of thin plate, toughened sheets and in other areas. The project was started in 2012. The value of the period exceeded 45 billion. Have been involved in this both own and borrowed finances.