Major investment in Mexico from ArcelorMittal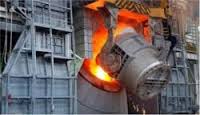 ArcelorMittal announced its major financial investments that make up $ 1 billion. Investment will occur over three years. To invest and steel group plans in its assets located in Mexico. The purpose of the investment is the increase in the number of trade transactions in North America. This will also allow to increase the volume of export of steel in the domestic Mexican market.
Today the band released on Mexican territory approximately 4 million tons per year. Thanks to the investment program the indicator should be at least 5.3 million tons. This can be achieved by upgrading the metallurgical plant in Lazaro Cardenas. It is located on the Pacific coast.
Special attention will be paid to the installation of a new hot rolling mill. It is planned before the end of 2020. Thus, the produced volume of rolled products can reach the level of 2.5 million tons per year. It will be rolled, used in the industry of Mexico. Automotive products are not intended.
Longs is scheduled to release in the same period to 1.8 million tons per year. Production volumes of the slabs will have to reach 1 million tons. Exports of semi-finished products will be carried out on the US market. They will be used at the rolling plant in Calvert (al). ArcelorMittal and Nippon Steel Sumitomo (Japan) together own it.
The steel market of Mexico shows excellent results in terms of growth. Because ArcelorMittal is the rivals of investing in this country. One of the companies that plans to increase its capacity, acts Ternium. She is ready to invest up to $ 1.1 billion in the construction of a new plant. He will engage in the production of rolled products.