The planned increase in steel production in China at the end of 2017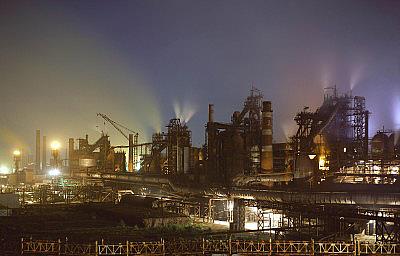 The end result in terms of production of steel in China will increase. The figure for the current year plan to increase to 840 million tons. This was 3 percent more than last year. This was stated by MC Xiuli, Vice-President of CISA. Though small factories are closed, the output becomes more important. This is due to the fact that large enterprises are increasing their performance. They are increasing production because they want to earn. The steel is characterized by a high value on the world market. Chinese companies have the chance to get a great income from its sale.
Export quotations for Chinese steel for the period January-July amounted to $ 686/t In 2016 over the same period, their average level was lower by 43%. The rise in prices is caused mostly by changes in the structure of China's exports. In 2017, he reduced the export volumes of cheap products. Export cold rolled coils, on the contrary, has rebounded strongly. It is not as expensive as galvanized steel. But its volumes are guarantee a high profit. The first seven months showed interesting results. Large plants produced 6.8% more than in 2016. Small plants on the contrary, their number decreased by 2%.
In China it is planned to continue modernisation in the field of metallurgy. The Association of large companies should lead to increased national production. Today the ten largest producers smelted to 36% of the total national volume. Plans CISA to increase this percentage to 60%. This problem is posed by 2025. To achieve it, will have to make new acquisitions. Corporation Baowu already looking after his future options.