The restriction of Chinese exports of steel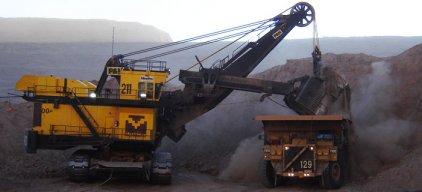 China customs provided preliminary information. According to her, last August exported 6.52 million tonnes of steel. The July figure was higher than August's 6.3 percent. Export volume in August of last year amounted to 27.6% more current.
The period January-August of 2017 showed the amount of exports to 54.47 million tonnes. In the same period in 2016. export volume of steel was more of 28.5%. The experts are not comforting. According to them, the size of the Chinese exports will decrease. Companies across the country to limit its external delivery. This is due to decreased steel smelting in the North-Eastern regions of the state. Only for the first 6 months of 2017. was closed over 720 companies. The demand for products is still high. Construction and industrial area are still active markets. Another factor in the reduction of export volumes is its price. Chinese steel is considerably more expensive than unable to the exporting company.
It should be noted that iron ore, in turn, actively imported. But gradually the growth of import losing their positions. Last month arrived in the country 88,66 million tons. In August 2016, the figure was 1.1% less current. From January to August this year, only imported 714,4 million tons. Import of this year came to 6.6 per cent than the previous one. How to further develop the Chinese market is difficult to predict. The tightening of the policy environment hit hard by the industry. Because of this, many small business have been closed. How many more suffer similar fate difficult to predict.