The situation on the world market of metallurgy at the beginning of September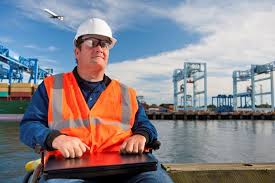 The holidays are over, and the global steel market once again intensified. Yet to draw definitive conclusions more difficult, but rates are increasing again. Metallurgical raw material rises in price very slowly. However, in such situation, there is a certain stability. This is due to the fact that demand is high and offer many can't.
Metallurgical company of Turkey is happy with the rise in price of long products. They are ready for it and even themselves acquire a scrap more expensive. The costs are much higher than was in the last August days. Purchases are made based on September. What will happen in October is still not clear. Many raw material suppliers are counting on further price increases.
Taiwan and other Asian countries went a slightly different way. They made a bid for the purchase of scrap grades that are of high quality. It is packaged and sorted. Through its application it is possible to save the electrodes, which are decent. This led to the fact that the level of demand for HMS № 1&2 (80:20) fell.
Westerners are once again making predictions about reducing the cost of iron ore. But they admit that the trend for cheaper there. China starts less active consume it is not until November. This is explained by the fact that some Chinese factories will reduce steel output. The region strives to reduce pollution of the atmosphere with harmful emissions.
The Chinese domestic market showed a growth of prices for coking coal and coke. In the near future the volume of the offered raw materials can begin to decline. The policy of the Chinese government aimed at tightening measures. Coal mine enterprises that do not respect environmental and labor standards, closed.