Vale does not rule out the closure of the Nickel production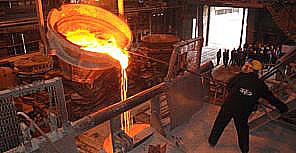 Brazilian iron ore giant Vale is on the path to closure of non-core Nickel assets. About possibility of such decision was announced by the press service of the Corporation. According to the Director General Fabio Shvartsman funding Nickel sector Vale in recent years has not given positive results. Their absence is due to unrealistic price projections relied upon by the Corporation when investing. At the end of 2014, the price of Nickel reached 16000 USD/ton. That's when Murilo Ferreira, occupying at that time the CEO post, said about a possible increase in the cost of metal is higher forecasts of the Corporation. It was assumed that the price per ton of Nickel in 2015 will reach $ 21,000. However, this year this figure dropped to less than USD 10,000/ton.
As reported by Fabio Schwartzman, heads Nickel sectors of the Corporation will have to operate, based on existing situation. That is, on the assumption the current prices for an extended period of time. Accordingly, Vale will stop investing on the background of the forecast on the increase in the price of the metal in a fairly distant future. The changed strategy of the company can lead to the closure of the Nickel projects. We are talking about business, Vale in New Caledonia. Corporation in the annual report said that work in this sector would not be cost effective at prices observed in the last three years. In the past year, the loss on the considered assets reached 284 million USD.
Vale also expects to reduce debt. By 2018 it is expected to be reduced to 15 billion USD. Thus by results of II quarter it decreased by only 3%. In dollars, the debt was reduced to 22.12 billion USD. Therefore, the probability the task is extremely small.