The price of expensive Chinese steel in 2017 will not decrease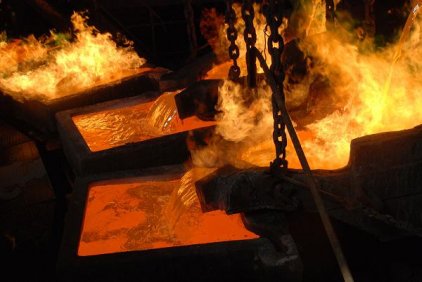 This statement belongs to the Japanese company Nippon Steel & Sumitomo Metal Corp. Experts refute reducing the cost of Chinese steel products this year. Conclusion based on the analysis implemented in the people's Republic of China infrastructure projects. Futures for the purchase of steel rose to the level of a four-year high. Also increased excitement about the potential problems with the supply of products. Anxiety explains the current policy of Beijing. It is the elimination of steel companies producing low-quality products. Also there has been a steady strengthening of the metallurgical sector in China. This leads to record-breaking performance of steel. In connection with the use of local products, the export of Chinese steel plunged nearly 30%. The reason for this is the difference between the cost and price of goods for Japanese importers increased. At the moment the export margins of Chinese steel is over 40%.
The statement of the Vice-President of the Japanese company demonstrates the positive impact of the policy of Beijing. It has resulted in economic progress and the growth of domestic consumption in China. Analysis of the first two quarters of 2017 indicates that China's economic growth higher than planned. Maintaining stability is expected after the autumn party Congress in China. The main objective is economic growth rate of over 6.5% per year. Most steel producers in China are profitable. The price of Chinese metal in the current year is expected to be from 2016. However, there is also the risk of introducing a trade embargo by the US on Chinese products that can have a negative impact on the domestic markets of Asia.