Kmec has planned the installation of a new bath for electrolysis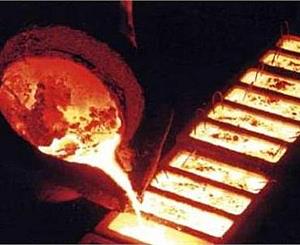 Kyshtym copper electrolyte plant continues implementation of the project, which aims to increase the productivity of the enterprise. In the framework of factory workers began to perform pouring of the concrete Foundation. It is designed for the installation of support structures additional bath for electrolysis. The project envisages two series of electrolysis tanks. In each series will be set 40 baths. During project implementation, major investment aims to increase production capacity of coppercathodes.
The project provides a number of other tasks. Among them is the replacement of the transformer, the installation of a new power busbar series of electrolysis tanks. Also planned is the introduction to the new washers, stacking of residues of the anodes. In the course of modernization it is planned to mount the mechanisms of automatic transport matrix of the anodes. Was purchased 2000 matrices, made of stainless steel, new equipment for ventilation. The project provided work is carried out in full accordance with the established timetable.
After the completion of monolithic works builders will begin implementation of the securing the Foundation with the use of technological pipelines. According to preliminary estimates, the installation of equipment will be completed by the end of this year. The investment program adopted by the 2017−2018 year. Within its framework, the company intends to install additional equipment in the shop of copper electrolysis and production of wire rod of copper. The cost of conversion of the copper electrolysis plant will be more than 380 million RUB. In the development of the copper wire rod workshop planned investments of about $ 288 million RUB. After the modernization, the annual production of copper wire rod will increase by 40%, will amount to 140 thousand tons. Production of copper cathodes will increase by 15%, which will amount to 140 thousand tons.