Buribaevskiy GOK: profit will be reduced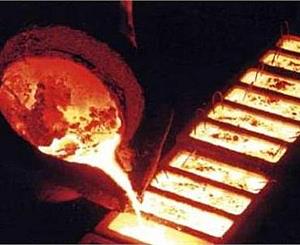 Part of the UMMC buribaevskiy GOK does not expect to increase profits in the current year. It is expected that in 2017 net profit will reach 222,8 million RUB. This figure compared with the year 2016 lower by 4.4%. This was reported in the annual report of the company. Expected revenue Buribaevsky GOK in General, this year may increase by 10.5%. Thus, it will reach 1.45 billion RUB. During the current period, the mine will continue opening located below the horizons of the Deposit. This will be carried out entering the second stage of erecting facilities for a new barrel. The plant plans to reduce the cost of production of concentrate of copper. The same applies to specific fuel consumption — reduction in this case will amount to 5%. Will be increased as the copper concentrations. The content of copper reaches about 20%. The reduction in moisture content of the concentrate reaches 10%.
Management team of the company optimistic assessment of the prospects associated with the production processes. Means maintaining the level of reception and processing of raw materials, renovation of facilities and improvement of product quality. At the end of March this year, the MPC has updated its fleet. Plant workers have at their disposal dump trucks, small capacity machines and backhoe loader. The cost of equipment amounted to approximately 16 million RUB. The company acquired new equipment in the framework of technical re-equipment. Its purpose was to ensure the movement of rock mass, increased on the background of the development of the Oktyabrskoye deposits. The scope of the company includes extraction, enrichment of ores of copper pyrites, silver and gold. Assets include Oktyabrsky mine and processing plant. That to databases of raw mill, the list includes Buribaevsky, October and Makanskoe copper-sulfide Deposit.