Production of iron ore in may increased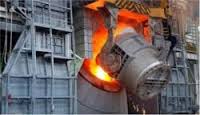 State enterprise provided the data for may in the production of Ukrainian iron ore. In the last month of this year, the Ore deposits of Ukraine has developed 6,076 million tons of iron ore. In comparison with the results of the APR indicators have improved by 1.6%, accounting for 97.5 thousand tons. Average daily production of iron ore unprepared raw materials reached a total of 133.9 thousand tons. Compared to the April results, the figure is lower at 22 thousand tons. Prepared with regard to commodity raw material, the average daily volume reached 62.1 thousand tons. The April figure was 43.4 thousand tons. From January to may 2017 release of commodity iron ore of Ukrainian mining production reached 29.55 million tons. Compared to the same period in 2016, the result decreased by 1.76 million tons.
In General, the supply of Ukrainian raw materials in may domestic producers totaled 2694 tons. This figure exceeds the result of the April by 149 thousand tons. Data is based on the sinter boiler. Ilyich. Also included are estimates of supply of raw materials the structural units ArcelorMittal CU. The volumes of imported iron ore are not considered. If compared with April, the largest decrease in purchases of iron ore observed in AMKR, it amounted to 19,000 tons. The largest volume of deliveries showed MK «Azovstal», the increase amounted to 111000 tons.
Your data provided and fiscal service of Ukraine. In may declared national exports of iron ore increased by 142 000 tonnes. In the end, the volume amounted to 3,703 million tons. For the five month period export volume reached 15.7 million tons. Compared to the same period in 2016, a decrease, amounting to 1.9 million tons. The greatest decrease in the amount of 3,768 million tons showed China. Delivery to Slovakia increased by 456000 tons.