Uralelectromed launched container yard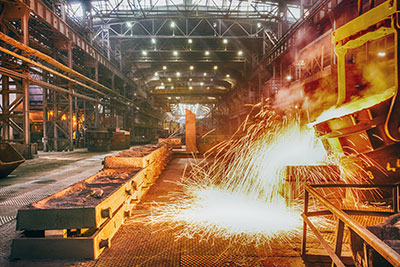 Uralelectromed does not forget to carry out reconstruction of capacities. This time work has affected the warehouse of finished products. After the update, was commissioned a container yard. The project was needed, given the increasing shipment volumes of finished products Uralelectromed be supplied in containers. When making site changes primarily affected the loading area. Place of work of the gantry crane was lined with road plates.
The remaining part of the site was paved. Today held the 2nd railway track. It is intended for loading of containers held at the railway platform. Were installed road barriers. Was also the markings on the surface of the site. To ensure the convenience of waiting for loading, together with the manoeuvring of heavy vehicles additionally arranged pivot area. The area of the zone amounted to 557 m2. Increased and the area of the unloading ramp. This approach ensured ease of placement, shipment of the product.
His opinion on the reconstruction of shared Vadim Duvanov, head of the railway Department. According to him, the reconstruction of the scheme area was implemented logical solution to increased efficiency. Today, the site provides warehousing optimal number of containers. The cost of transportation charges, loading and unloading, warehouse operations is minimal. After reconstruction the square footage tripled, reaching 1716 m2. These dimensions allow for simultaneous reception of 206 large containers. Together with the renovation was carried out the installation of a new gantry crane. Its capacity was 45 tons.