Uchaly mining and concentration complex: reconstruction continues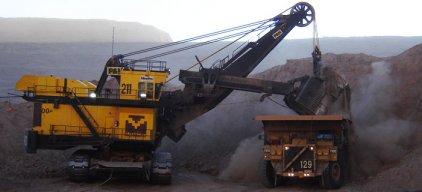 Uchalinskiy GOK continues to work on technical re-equipment. At the neutralization station was completed the first stage of reconstruction. Its main purpose was the reception processing of large amounts of podatelna, mine water. Also aims to improve the quality of cleaning. To this end, the station has installed additional faucet. Ersoy unit is a reception of the mixing chamber. This system receives wastewater. Their source is Uzelginsky underground mine together with the quarry «United». In the chamber the liquid is mixed with lime, specially prepared milk. The main purpose of this component is the elimination of heavy metals. After the reconstruction has changed the method of supplying milk to the mixing chamber. Now this process is ensured by the automated control system.
About the process for making said Lyudmila Klunnyk, engineer of the station. According to her, earlier supply of lime milk is done manually. Now the procedure has changed, it is the responsibility of the computer. On pipelines installed electro-valves. These dispensers Ershova in the faucet maintains a predetermined pH value in the process of neutralization of waste water. There are many positive aspects of automatic control. In particular we are talking about facilitating the work of the station staff.
Also in the first stage of implementation of the project will be put into operation new equipment. It is intended to maintain the desired consistency of the milk before serving. The cost of the first phase of modernization will be more than 30 million RUB. The station capacity increased to 800 m3/hour. Prior to that, the figure was 560 m3/h. The next stage is replacing the pumping equipment.