Metallurgical enterprises of the PRC are increasing the production of non-ferrous metals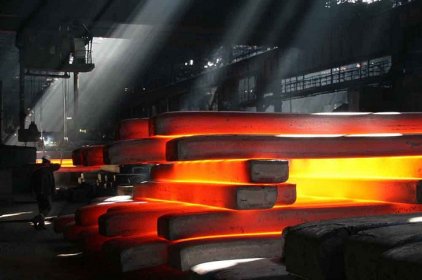 Chinese national Department of statistics released data in may of 2017 with respect to the production of non-ferrous metals. Top ten metals include copper, Nickel, aluminum, titanium, zinc and tin, lead and antimony, magnesium and mercury. Their production in China reached 4.58 million tons. The annual ratio of the increase in volumes reached 2.4%. If compared with the previous month growth reached 1.6%. From January to may this year, the steel industry of China has increased the production of basic non-ferrous metals to the level of 22.63 million tons. Thus, in percentage terms, the growth amounted to 6.9%. Previously it was reported that last year the production of tens of base metals reached 52,83 million tons. The growth was 2.5%. The share of zinc had 6.27 million tonnes of primary aluminium was released 31.87 million tons. The lead reached 4.67 million tons, the amount of copper 8.44 million tons.
In Metal Bulletin the export to China of flat steel. This refers to products of stainless steel. The may volume is reached 0,339 million tons. In annual terms the growth was 0,097 million tons. In percentage, this figure reached 40%. The increase is observed regarding April. For comparison, the results have improved by 10.1% to 0,031 million tons. In April of this year the export volumes of flat stainless steel rolled released by manufactures of China, reached 0,308 million tons. Compared to the April figures for the previous year the growth made up 8.96%, or 0.025 million tons.
As for aluminum, the news was the impending test aluminum plants built after 2013. The revision will affect the illegal production of metal, although earlier decisions were made on the reduction in metallurgy inefficient capacity.