Reform regarding carbon dioxide emissions in the European Union – a threat to European producers of steel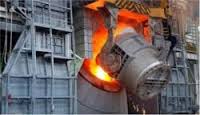 Seventy-six companies in the steel industry has prepared a letter to leaders of the European Union. It is written appeals to request the repeal of taxes on carbon emissions. Since the law will burden manufacturers. They will lose competitiveness against foreign companies. In addition, it will increase the risk of loss of jobs, unable to stop the enterprise.
This reform is aimed at balancing large reductions of greenhouse gas. It has prepared a System of trading emissions of the European Union. It should come into effect in 2021. It agreed with the European Parliament (February 2017).
Manufacturers in the steel industry claim that the manufacture of products subjected to stricter conditions.
Defenders of environment believe that reform is necessary. It cannot in any case be mitigated.
Management believes that the manufacturers of steel production, the act will entail high costs.
Because reforms will cut jobs, stop the enterprise of steel products. In addition, it will contribute to an increase in imported steel products in the EU. About it, wrote a guide to 76 of European enterprises in the appeal to the governments of the countries of the European Union. The letter was written on may 28 of this year.
Because of the law trading System the EU emissions imported steel will weaken the European steel production. As manufacturers of steel imports do not have the extra costs. This reform is favorable to manufacturers of steel. This was written in the appeal to the heads of the European Union.
A written request written to the leaders of the European Union with the aim of ensuring the competitiveness of steel industry of the European States.