The calls of the European Union to the United States of America on the introduced investigation on imports of steel metal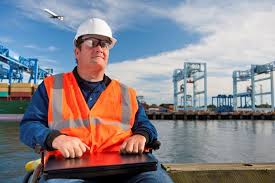 On 1 June, the European Union sent a written statement to the United States of America. In his letter, the EU called on the US to limit the investigation concerning the import of steel metal. The European Union appealed to the President of the United States Donald Trump that he had abolished the unreasonable, radical action on steel exporting countries. About this written statement to the EU and US have learned from Reuters.
So, it should be recalled that in April this year the US President announced a trade investigation. This investigation will be carried out in relation to the Chinese and other countries-exporters of steel metal market States. The investigation is carried out according to the law, allowing the us President to impose import restrictions in connection with the need to ensure U.S. national security,
According to the letter of the European Commission import restrictions in the U.S. market, can only exacerbate the condition made in the USA. And this has a negative impact not only on steel production, but also on industries that use the metal to manufacture products USA
According to the European Commission, import steel metal to the States declined by 25 percent in the range between 2014 and 2016 anti-Dumping, anti-subsidizing taxes limit the import of steel metal in China.
The European Commission noted that producers for the national defense industry the United States use only 3% of imported steel.
Finally, we note that the representative of the EC said the lack of evidence that importing steel is a threat to U.S. national security.