The company Freeport-McMoRan is planning a new agreement with the Indonesian government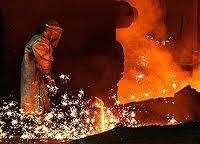 The American company Freeport-McMoRan of today is included in the list of the largest producers of copper. Its representatives have declared about the possible signing of an agreement with the Indonesian government. The agreement aims to resolve a conflict affecting mediabase venture Grasberg. It is located on the island of New Guinea. In 2016, the company had received around 1 million tons of copper concentrate. In the global copper sector Grasberg its size ranks second.
Consider the current agreement. In accordance with Freeport may engage in the extraction of copper raw materials to 2021. After this period the license can be extended until 2031, after until 2041. To date, Freeport-McMoRan implements the enterprise new project. Its cost is about 3 billion USD. Presumably the project will allow to transform open pit to underground mining. This approach will allow the company access to new deposits of raw materials.
The Indonesian government in 2016 decided to sign with the American company a new contract. According to him, the share of Freeport-McMoRan in the Grasberg were to fall to the level not exceeding 49%. In addition, the increased rental payments together with the tax burden. In addition, with the development of conflicts at the state level overturned position with respect to international arbitration. These conditions are not satisfied the company. The result was announced about temporary suspension of export of concentrate of copper. Was specified the period from January to April, reduced the intensity of the work relative to the project. Another effect was the dismissal of the order of 10% of staff, further work has lost over 12%. It is the withdrawal of Freeport from the market has launched the development of deficiency of concentrate copper in the first half of 2017.