The results of the meeting between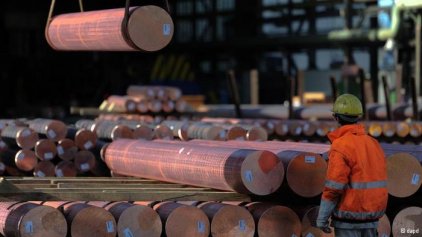 The partnership hosted a meeting of representatives «metalloinvesta» and «United metallurgical company», which discussed the joint technological production.
The meeting was held with the participation of the General Director of «metalloinvest», the President of OMK, and other representatives of enterprises.
In January this year between the companies was signed long-term agreement. Under the transaction Ural Steel will be making deliveries for «VMZ» (plant UMC) cast billet (round section diameter is 45.5 cm). This provision is needed to produce selectany railway wheels. To implement these supplies, electrostatically plant «Ural Steel» was equipped with the latest continuous casting machine CCM # 1. And in «VMZ» reconstructed blank disk place of the plant. Currently working on the newest blade systems (2 units), which produce more finished products. At the same dimensions, the weight of the wheel blanks are ideal, thus ensuring high quality finished products.
Supply procurement for «VMZ» will be implemented from the second half of 2017, however, already half a year «Ural Steel» makes the supply of trial quantities.
During the meeting representatives of both companies were summed up results of joint activities. The two sides discussed further cooperation.
Representatives of «metalloinvest», «Ural Steel» could see «VMZ» the production process of the casting and rolling complex of metallurgical complex mill-5000, and wheel-rolling shop. They were acquainted with the production system «VMZ», which is based on the methods as much as possible to reduce losses by improving the manufacturing process.
According to the generator metalloinvest, through its close collaboration with OMK, their company can react flexibly to the wishes of «OMK», to produce a finished product according to customer requirement.
In turn, the President of OMK, said that the meeting was successful and fruitful. Also, according to him, the close cooperation is a guarantee of precise implementation of a project. In addition, the President OMK spoke about the fact that the partnership is a guarantee of receiving a high quality product. This conclusion was made at the end of the Board, President OMK.