Objavljene export of iron ore rastocny export of iron ore grows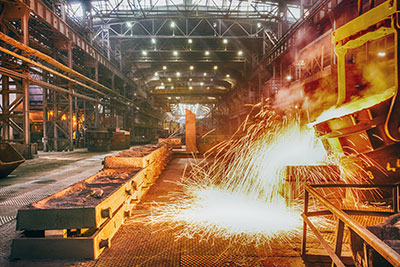 In October of the current year, export volumes of iron ore shipped from the port of Hedland — Western Australia — broke another record, amounting to 37.5 million tons per month, which exceeds the previous record size in 37.4 million tons, which was registered in August 2014. Significantly increased exports of raw materials in India, due to the comments of the administrative apparatus of the Port — they provided data in the last month of the current year, export increased by 3.3% relative to the volume of the previous month, which was 36.3 million tons.
The leader among the consumers of the exported ore shipped from the Port, is China, where it was sent over 31.7 million tons of ore during the 30-day period, which is almost 85% of all traffic. Unlike China delivery in South Korea declined to 2.3 million tons in October, while in September, the figures amounted to 2.7 million tonnes of ore. Exported to Japan volumes also decreased to the level of 2.2 million tons in October, while the September deliveries amounted to 2.8 million tons.
The most rapid leap was observed in relation to iron ore supplies in India — in October they reached 322000 tons, much higher than almost imperceptible export volumes in the past. It seems that India is fast emerging as one of the leading markets for Australian iron ore raw materials, which is not surprising considering the low cost of iron ore and convenience of sea freight shipments. The increased demand from the Indian side on the arm of Australian miners, as it allows the expansion of the market outside the PRC.
However, problems in the iron ore sector is not erased, as research assistants home «Morningstar' significantly reduced previous forecasts relative to the cost of raw materials. Today, analysts 'Morningstar' predicted decline of prices to the level of 75 USD/ton iron ore, whereas the previous long-term forecast assumed a price of 90 USD/ton. This seems to falling prices will not stop — by 2017, experts predict the cost per ton of material at the level of 70 USD, expecting a slight recovery by 2020 (up to 75 USD/tonne), the positive impact of lower production volumes on the part of the miners of China and some other countries.