China is ramping up production of steel products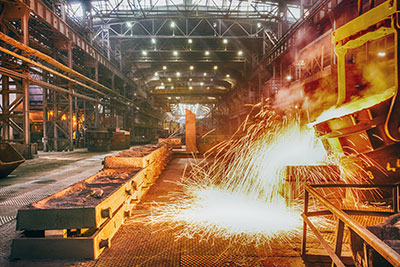 According to the data provided by the Association CISA, over the past three quarters of this year, China has released 618 million tons of steel products, 839 million tons of metal products and 542 million tons of iron, which shows increasing at an annual rate of 2.34%, 5,02% and 0.38%, respectively. Last month, the comprehensive cost of steel produced in China decreased by 86,15 points, reaching their lowest levels since the beginning of 2003. The main cause of the situation is long-term balancing of the metallurgical industry on the verge of obtaining profits and losses in conditions of instability of prices, reduction of demand for cold-rolled products and excess supply. Loss leading steel producers during the first nine months of the current year amounted to about 25% overall reduction in 6,28% annualized. The average value of imported goods amounted to $ 1246 USD/ton, the average price of exported steel amounted to 783 USD/ton.
According to Zhang Changfu, Deputy Chairman of CISA, growth of export volumes were due to a significant reduction in the cost of steel and depressing the price spread between China and other countries. You can be sure that the export of steel products will exceed 80 million tons this year, however, the low cost of export products lead to trade friction, which is not suitable for long-term policy.

Meanwhile, the Brazilian chamber of Commerce after coordination with the Ministry of industry and foreign trade made a decision regarding the imposition of anti-dumping duties on imports from China seamless pipe made of carbon steel and having a diameter greater than 3 mm and below 141,3 mm Action fees will last for 5 years and will be 908,59 USD/ton. Such measures were adopted on the basis of complaints from domestic producers, the company 'Vallourec" filed in November of last year and based on the appearance of fierce competition with Chinese products with the subsequent occurrence of significant losses. Products «Vallourec» are the pipes of class «Premium», designed for use in conditions of high pressure and critical temperature conditions, the company`s products enables high-quality solutions to the problems of energy efficiency and is used in industrial, oil and gas, automotive and other fields.