Financial performance ArcelorMittal declined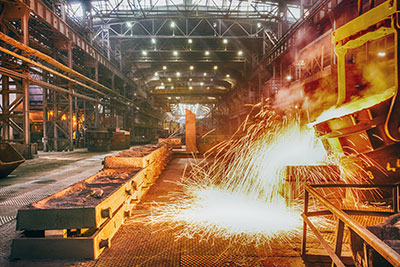 Global steel leader 'ArcelorMittal" in the open access reported receiving them in the process activities net profit for the third quarter of the current year in the amount of 22 million USD. The company failed to maintain the positive dynamics of increase of financial results — the amount of profit declined by 58% relative to the second quarter of 2014, when the profit was $ 52 million USD. However, compared with last year`s figures, when the loss of Lakshmi Mittal amounted to 193 million USD, the results look much better. As stated by the Director General it 'ArcelorMittal", the results for the third quarter as a whole can be considered quite satisfactory, because they demonstrate a positive value in the metallurgical sector and to a certain extent, compensate for the reduction in the cost of iron ore. Given the current conditions in the world market, the fourth quarter should be a good — in any case, the planned ratio EBITDA for the current year should amount to 7 billion USD. In the third quarter of this year the company`s profit before taxes, interest, depreciation and amortization, amounted to about 1.91 billion USD.
However, it 'ArcelorMittal" increased the forecast for the us market — according to experts, the growth of consumption of steel products will be not earlier than the predicted 5%, and the rate of 8.75%. The analysts the company has reduced the projected level of demand in the current year for the steel to the level of 2,25−2,75% due to slower production growth in China, Brazil and Europe, while the previous forecast assumed reduction in 3%.
The implementation of metal products 'ArcelorMittal" for the third quarter amounts to 21.5 million tons, crude steel production reached 23.9 million tons — this result replicates previous quarter, but by 3−4% over the same period of last year. The volumes of produced iron ore amounted to 15.8 million tons, profit, received in this area, decreased by 48%. The company`s revenue for the third quarter amounts to 20.1 billion USD, which is 2.2% more than in the same period of 2013. However, net debt 'ArcelorMittal" increased to the level of 17.8 billion USD against the expected level of 15 billion USD. In order to increase profit margins, the company insists on the introduction of the government`s duties on cheap imports of Chinese steel.