VSMPO-AVISMA does not disappoint foreign partners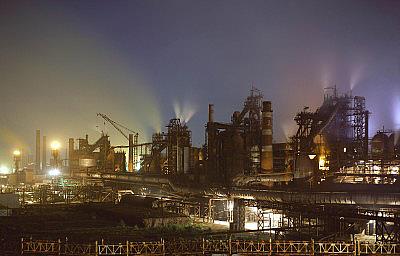 In September the representatives of the French engine-building Corporation «Snecma» paid a visit to VSMPO-AVISMA for the purpose of discussing orders for the next year and provide information about upcoming personnel changes. In particular, to the Russian Corporation profit Pierre Lamasil, which is the purchasing Manager, and Taar ADANI, which will be empowered colleagues and will represent the interests of «Snecma» on a regular basis when working with VSMPO-AVISMA. At the same time with our French partners guest of the Corporation became and Alexander Abramochkin, acting as procurement Director in the company «Volgaero», the joint brainchild of NPO «Saturn» and «Snecma». Today it «Volgaero» is engaged in manufacturing parts, designed for engines SaM146.
Representatives of the «Snecma» confident of further fruitful cooperation, the current year was very successful for the Russian and French sides in terms of manufactured supply, respectively, the amounts for 2015 will be increased. In particular, «Snecma» is going to make the biggest order for the entire period of cooperation with AVISMA.
In the same month, the Russian Corporation was visited by representatives of another French company, engaged in manufacturing auto and aviation components. Didier Borowski, head of technical Department «Defontaine», appreciated the changes that occurred with VSMPO-AVISMA since his last visit. According to him, there is growth and improvement of technological processes, the size of investments for enterprise development to be a pleasant surprise. Now, «Defontaine» refuses to buy the products of the Russian Corporation, however, using the services of subcontractors. However, «Defontaine», whose aim is to further the use of Russian titanium, is interested in purchasing a reliable supplier of products and for this role VSMPO-AVISMA is perfectly located. Didier Borowski said that the new jet engines, produced by «CFN International» will be used VSMPO Titan.
Together with Borowski in the delegation consisted of Catherine Lebas responsible for purchasing, and Catherine Peltier, head of the German «Tirus». With their participation, conducted a series of negotiations, and a visit to the workshops of the enterprise with the aim of evaluating the quality of extruded profile. As noted by Didier Borowski, processing quality of the products satisfies all the requirements, which enables long-term relationships with Avismoj and availability of orders for its products.