Boguchansky plant completed the installation of the pots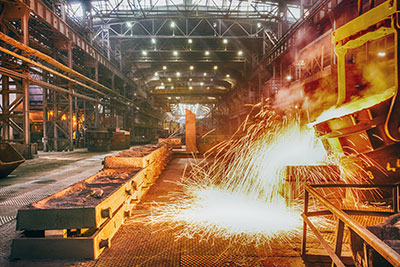 Specialists of Boguchansky aluminum plant, which is the part of the Corporation «RUSAL», held a final process step for preparing to use the 168 cells of the first starting complex by printed cloth seams bottom. After the plant runs at full production capacity the number of cells RA-300B, developed by ITC RUSAL, will be 672 pieces. The electrolysis process ensures the production of the liquid molten aluminum from alumina for subsequent submission to the foundry Department, the taps of the seams of the bottom is the final stage of the lining of the baths of the electrolytic cell to protect the surface from any kind of damage.
On Boguchansky company taps joints was performed using two setups. Moreover, this method is the best way proved earlier, in the process commissioning of the electrolysers in the HAZ, and for repair of cells at KrAZ, Saz, Braz and other enterprises for the production of lightweight metal, part of «RUSAL». According to Vitaly Pertseva is head of the division of the RUS-Engineering, using specialized instruments gave the opportunity to the deadline start-up and adjustment works, while almost fully eliminating the manual labor, which in turn has reduced the possibility of negative influence of the human factor. In the process the specialists used a cold-hearth ramming mass, already tested at the Irkutsk and Khakas aluminium smelters.
Baked anodes is necessary for the installation of the electrolyzers, comes from Chinese manufacturers in the framework of the contract of $ 5.1 million USD for the supply of goods in the amount of 6,000 tons. The anodes required for the implementation of the electrolysis process oxygen is released as a result is the oxidizing agent to the anode blocks, which are then gradually burn. Used anodes are recycled for secondary use. The use of anodes provides the possibility of stable production process, reducing energy costs, negates the output of coking gases into the atmosphere and ensures quality results. Today, the purchase of anodes is manufactured from Chinese manufacturers, however, the plans of Boguchansky plant supplies from Taishet anode of the company, which «RUSAL» is going to construct in the Irkutsk region.