"RUSAL" is not against to work with "Chalco"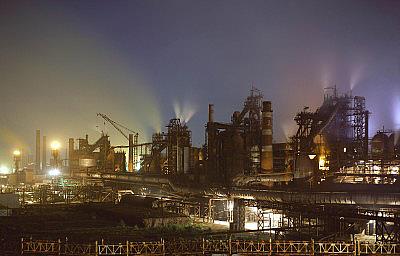 Despite the fact that the company «RUSAL» and Chinese company «Chalco» are competitors in the struggle for the title of world leader in the manufacture of aluminium, a Russian company ready to create a joint project in Eastern Siberia. The project is still possible, relies on the rich resources of Eastern Siberia, considering how its hydropower potential, and close proximity to China. According to the Director of strategy of the company «RUSAL», Oleg mukhamedshina, the market has significant reserves because the emerging joint project will not be implemented in the near future, however, may count for the medium term, since coming significant shortage of light metal. This project will provide an excellent opportunity to cover the increased consumption.
Focusing on the oversupply and imbalance in the global aluminium market, in March of this year the management of «RUSAL» announced the temporary suspension of the implementation of the project Taishet plant for the production of aluminium, although the proposals to the Chinese investors about to Finance investments in projects in Eastern Siberia, the Russian company was announced in 2012. In March 2013, Chinese and Russian companies signed a Memorandum regarding the replacement of uneconomical and obsolete in technical terms of production capacity. This decision adds to the desire of the PRC about replacing your own outdated industries, whose main aim is the reduction of environmental pollution. The Chinese aluminium industry produces excessive amounts of light metal. Also according to analysts of «RUSAL» aluminium deficit on the world market in the amount of 1.5 million tons, excluding China, will remain stable until 2017. In August, the specialists of the Russian company gave information about first profit in the past 5 quarters, predicting at the same time increasing the value of the metal in connection with increasing demand from car manufacturers and a decrease in proposals outside the borders of China.
In General, over the past six months from the beginning of the year, RUSAL reduced aluminum production by 10.8% to reach 1783 thousand tons, while in 2013 the company produced 1999 thousand tonnes. The results are mainly influenced by the projects to reduce capacity in loss-making enterprises. Production of alumina and bauxite with almost has not changed.