"RUSAL" does not exclude the possibility of collaboration with China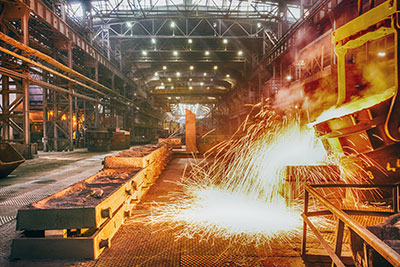 In accordance with the Director of «RUSAL», a Novel by Andrushina, presentation in the current year the import of products containing aluminium in Russia and CIS can block the rate of 700 thousand tons and will not stop until, while the state and active market participants, along with «RUSAL» will not be involved in the development of the project on importozameshcheniju in the markets of the country. To date, the annual amounts of aluminum-containing products in Russia and CIS is about 1.9 million tons with an anticipated increase to the level of 2.4 million tons by 2020. Basically, the entry of products coming from China, Eastern Europe, Germany and Italy. According to R. Andryushina in order to stimulate growth in the use of aluminum products in the country, it is necessary to introduce comprehensive measures to take account of three main areas.
Need to intensify the efforts to expand the use of aluminium, which requires the development of new alloys and the technical characteristics of products for their introduction to the world market. Furthermore, it should strengthen the development of import substitution, given that Russia is able to produce a large part of the currently imported goods — this has the necessary production capacities, and human factor, at the moment not loaded fully. Another aspect of performance is the most complete substitution of aluminum for other materials used in different industrial sectors, in the case that it is more popular in economic or technical terms.
However, today the management of «RUSAL» does not exclude the possibility of organizing a joint project with the Chinese Corporation «Chalco» in Eastern Siberia, based on the richness of local fields and takes into account the proximity of the Chinese border and the hydropower potential of the region. Since stocks today market of aluminium is sufficient, the project is unlikely to be realized in the near future, but realistic in the medium term, looking at analysts predicted shortages and the need for its replenishment.
Due to the unstable position on the world aluminum market, in March of this year «RUSAL» has postponed the implementation of the project Taishet aluminium smelter, to work together with Chinese entrepreneurs, in 2012 from outside «RUSAL» has received offers to Chinese investors on investments in Eastern Siberian projects.