Group Polymetal is expanding; the Chinese "Huili Group" is interested in the Buryat assets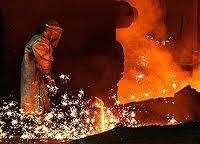 Representatives of Group «Polymetal» has provided information regarding the acquisition within the framework of the reorganization of the joint venture «Ural-Polymetal» in the North-Kolpinskom field. Under the terms of reorganization, the company «Ural-Polymetal» has ceased operations, the obligations and assets of the venture were distributed to the shareholders. Group Polymetal received with use of 100% of the shares in the company, the controlling North-Kulpinski field, and took commitments on debts in the amount of 20 million USD. To implement this transaction, «Polymetal» was the owner of 49.99% of the joint venture, in the financial sector, the group owned a zero asset, as such after last year's write-off required by the reduction in the cost of metals.
According to Group CEO, Vitaly Nesis, Polymetal continues to make investments in assets that can act as additional sources of raw materials for the operating companies. North Kaluga Deposit, discovered in 1950, is located in the Sverdlovsk region of the Russian Federation, 2011, it conducted geological and exploration work on the part of the joint venture. As part of these works were produced in 43 wells in the study which revealed clear delineation of ore bodies and defined their power, which averaged 6 to 12 m. the Assets of the Deposit amount to 18,9 thousand tons of copper, 18.1 million tons of zinc, 1.98 tons of gold, 29.9 tons of silver.
In the days of Constantine Botoev, is a project Manager in the field of mineral-raw complex of the regional development Fund of the Republic of Buryatia met with the representatives of the company «Huili Group," China willing to see the mineral resource base of the region. In particular, the company representatives showed particular interest in the extraction of copper, zinc and placer and ore gold deposits in Buryatia. According to the head of the Chinese company, the Republic of Buryatia is able to provide very interesting conditions for investors, given well-developed legislative base. During discussions the parties discussed prospects of joint cooperation of the Chinese company with the Foundation and local representatives involved in the mineral resources sector and the possibility of creating a collaborative organization focused on the extraction of mineral resources.