Polar division of "Norilsk Nickel" exceeds planned targets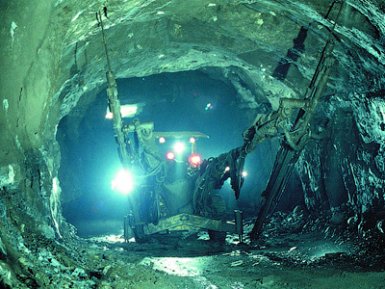 Assessing the indicators of the polar branch of «Norilsk Nickel» for the month of July, Vladislav Steshenko, Deputy Director for operations, provided information about what the targets for the extraction of ore at full volume was not affected by the previously stipulated repairs. However, the indicators for the production of metals from ore mostly exceeded, processing plants also showed good results. The fulfillment of the indicators showed metallurgists, with the exception of the commercial production of cobalt — however, its production was 100%. Production figures CATCH, a cement plant and a railroad to fully meet the needs of departments.
It was also performed restoration work on the berths «Dudinka», from mid-July in accordance with the schedule of the port started to work in standard mode, the reception and shipment of goods are conducted according to the established schedule. According to V. Stashenko repair units coped with the task in the period was completed the repair work on Copper and Nickel refinery in connection with the fulfillment of the plan for 24 hours was suspended Talnakh concentrator and the 1st technological line of «Hope», which in this period were carried out maintenance work. In the polar division continued the experiments on introduction of technologies of processing of the batch of the prospective formation, after the test processes we can talk about the feasibility of the operation of the furnace after the closure of the Nickel production in 2016.
The cost of Nickel continues to escalate, forcing many companies to reconsider approaches to work — in particular, Australian companies are resuming operations on the Nickel deposits, expecting to receive good profit. Representatives of the company «Norilsk Nickel» suggest that other Nickel producers will follow their example. At such a high cost of Nickel continues to influence Indonesian ban, prohibiting the exportation out of the country unprocessed Nickel ore. However, according to experts, even restarting the mines do not give a sufficient amount of the metal capable of preventing the imminent global shortage of Nickel. Some analytical groups suggest the rising cost of Nickel to the level of above 25 thousand USD/tonne, from current levels.