The group "Kazakhmys": indicators half have scheduled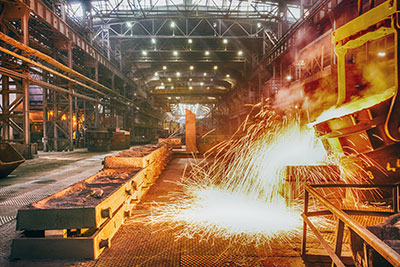 According to representatives of the Group «Kazakhmys» the first six months of this year in terms of both financial and production ended quite satisfactorily. Output of copper cathodes amounted to 139000 tons, to the end of the year the targets in the amount of 285−295 thousand tons according to preliminary estimates must be made. The main task implemented in January-June 2014, has become the most efficient allocation and management of resources and strict control over current expenditures at falling of cost of metals. The net financial profit of «Kazakhmys» for the period amounted to 200 million USD 73 million USD more than in the same period of last year. The average cost at product sales decreased to the level of 6704 USD/tonne, which was strongly influenced by falling prices on the LME and the increase in volume sold of copper concentrate Zhezkazgan region, whose value is lower than the cost of copper cathode. The EBITDA margin of the activities of «Kazakhmys», not taking into account special items, amounted to 324 million USD, lower than last year's result for the same period last year to 30 million USD. Net debt of the Group amounted to 192 million USD, while by the end of last year the figure was USD 771 million. Debt reduction was possible thanks to the implementation of a 50% stake in Ekibastuz ГРЭС1 in which the Group received additional funds in the amount of 1.25 billion USD.
The amount of capital expenditures to support production, which includes the cost of upgrading assets amounted to 157 million USD, the cost of expanding production amounted to 487 million USD. Investments in the first half of the Aktogay and Bozshakol, amounted to a total of about 465 million USD till the end of the year according to preliminary calculations, the dimensions of the further investment will range from 400 to 600 million USD for the development of Aktogay and from 750 to 950 million USD for the development of Bozshakol. Investments for the period January-June of the current year on the development of the Bozymchak project was 20 million USD, the second half of the year foresees investments in the order of 40 million USD.
According to Oleg Novachuk, which is the General managing Director of the Group for the half year «Kazakhmys» made a number of significant changes aimed at the development of production. To date, the main objective of the Group is the production of copper as the most promising product.