RUSAL has received approval to refinance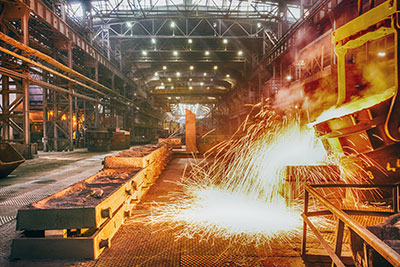 A world leader in the production of aluminum, the company «RUSAL» received one hundred percent consent of creditors in respect of refinancing of loans totaling more than 5 billion USD. This information is provided in the release of RUSAL syndicated loans, which will be refinance amount to USD 4.75 billion and USD 400 million. Net debt of the company amounted to 10.3 billion USD, the formation of losses largely impacted by the sharp fall in the value of light metal to a minimum of 4.5 years with a decrease in the level of overproduction, which has only recently recovered.
Company representatives believe that the agreement that RUSAL signed with leading banks, will enable the preservation of stable positions on equity and the expected growth in the aluminium market and will provide a significant step change in the profile of the debt.
Continues the work of «RUSAL» in the Irkutsk region and Krasnoyarsk region. In early August, Oleg Deripaska, the General Director of the company, together with the main management part of «RUSAL» made a tour of construction sites. They also carried out work at brothers factory for the production of aluminium in the steering Committee engaged in a business system of «RUSAL». In the course of work were addressed and discussed problems seen in the process of the changes, as well as the main objectives of the company. The key tasks of the O. Deripaska took minimizing environmental impact on the environment in the course of company-produced works, the introduction of the program, reducing production costs, expanding product mix, staff training, accounting requirements on the part of the customer base and increased consumption of products 3 times in the domestic market, that year would be about 2 million tons.
Head «RUSALA» during the inspection of the construction site of Boguchansky plant for the production of aluminium familiarized with the course of construction works on objects of the first starting complex. When this was discussed in the construction work, estimated infrastructure problems and their solutions, and production readiness activities in the second half.
Also in the plans «RUSALA» the launch of the upgraded production in the Kandalaksha plant, which will occur in the period July-September 2014. This project started in early spring of 2011, investments amounted to about 20 million USD.