RMK is ready to contribute to the development of Chelyabinsk region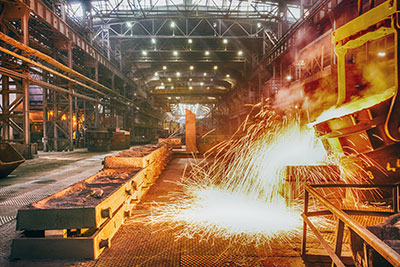 For the most efficient operation of enterprises need smart strategy and talked about what Yuri, King, Vice-President of «Russian copper company», at the end of June this year at a round table to debate how the development of the Chelyabinsk region and the greatest efficiency in using the resources of the southern Urals. The event was organized with the support of the Ministry of industry and natural resources Chelyabinsk region, Public chamber of Chelyabinsk region and Chelyabinsk branch of the Russian Academy of national economy.
The main focus of the discussion was on the inability to fully use the natural resources of the Chelyabinsk region — the figures for mining are 1−1,3%. This low percentage for the largest Russian deposits is invalid and, thus, is an issue of active use, which sent a team of specialists. Another area of the meeting included discussion of the project of construction Tominsk GOK in the Sosnovsky district. Tominskiy and Miheevsky plants are the production units of the «Russian copper company», the entire process from extraction to wire rod and cathodes — will be made in the Chelyabinsk region, while in the period of delivery of concentrate at Karabashmed coming from Kazakhstan. This chain will have a positive impact on the local budget — as promised by analysts, tax income from both production facilities will be about 60 billion RUB.
Not less important question of depletion of raw materials base of Ural. Deposits of pyritic ore, the source of production of copper in the last century, is depleted, while the concentration of copper in porphyry ore is 1%, pyrite about 5%. And for greater economic effect profitable to put in processing large volumes, which amount to more than 10 million tons of rock. Also, the discussion touched on the topic of Karabashmed — since 2004, when the company merged with RMK, the plant began a global reconstruction and modernization, continuing to this day. Construction work on the construction of sulphuric acid manufacturing 2nd — run it will allow virtually 100% recycling of sulphur dioxide. At the moment investments in Karabashmed be of the order of 11 billion RUB. Also stipulated the need to provide information to the public on a regular basis regarding the project of building Tominsk GOK.