The government of Kazakhstan according to the agreement with Russia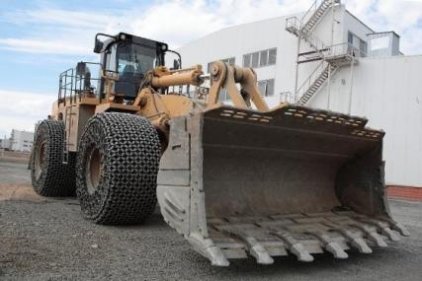 The government of Kazakhstan approvingly accepted the conclusion of an intergovernmental agreement between Kazakhstan and Russia in late June of this year. The agreement is intended to regulate the interaction of the parties in the border area, when receiving the Spring Aralchinskoye copper-pyrite ores in accordance with Russian government Resolution No. 646 dated 13/06/2014. Right on the mineral Spring Kalchinskoe field belongs to production «Russian copper company» (RMK), «Aktobe copper company» (AMC) and «Ormet» (Russia, Orenburg region).
The division of the rights in this case is as follows: «Russian copper company» owns the license for the production of the red metal, both on the Russian and Kazakh side Aktobe, the company has the right to process the Kazakhstan part of the field, «Ormet» will be engaged in processing of ores from the Russian site. Drilling and blasting operations are conducted in the border area, because their conduct to date, require the consent, with both Russian and Kazakh sides. Intergovernmental agreement in case of signing will give the possibility of lifting this restriction.
Full swing construction work is in progress on the construction of the underground mine «Kalczynski» designed last year. After completion of the annual production capacity of the mine will be 0.5 million tonnes, the launch is scheduled for 2016. In the nearest plans of the «Russian copper company» development of mines Kundyzdy in 2016 and the development of basin field three years later. Development of resource base and inclusion of fields in production processes RMK will allow you to use the plant at full capacity, ensuring stable operation of the AMK at least 30 years. The size of investment in the coming years, according to preliminary estimates will amount to about 360 million USD.
Over the last decade, «Aktobe copper company» has developed a complete industrial chain from mining to refining to an annual volume of 5 million tons, realized the construction of two concentrating mills, and started to work the mines «Priorsky» and «50 years of October». For the entire period of activity of the investment amounted to more than 620 million USD, in 10 years the consolidated budget of the country received more than 270 million USD just for 2013 taxes and mandatory payments amounted to 37,12 million USD.